Dr. Branden Thornhill-Miller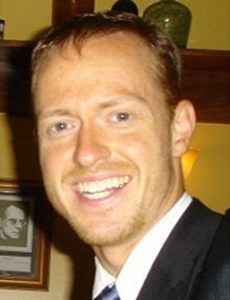 University of Oxford and Sorbonne
B.A. Yale, Ethics, Politics & Economics; M.Div. Harvard, World Religions;
Doctorate, University of Oxford, Psychology
Dr. Branden Thornhill-Miller is a researcher, speaker, and consultant, affiliated with Paris Descartes University (Sorbonne) and the University of Oxford.  He was a Lecturer and Director of Studies for Psychology and Psychology, Philosophy at the University of Oxford for many years, where he has more recently been a College Fellow and Visiting Researcher and remains affiliated with several different colleges and faculties.
Branden is Vice President, Professor, and Director of Research for the Preparing Global Leaders Foundation, where he teaches up-and-coming young leaders from around the world in a highly selective, series of intensive programs at four international schools, all aimed at cultivating a new generation of more globally oriented leaders.  His courses include "Psychology for Global Leaders" and "Understanding Yourself in Order to Lead Others."  As Director of Research he is also conducting on-going psychometric studies of the new leadership profiles emerging across traditional borders in the modern context.
Based in Paris, Branden is attached to the Laboratoire Adaptations Travail Individu (LATI), a leading laboratory for the study of work psychology and individual differences, located at the Sorbonne.  Under the direction of Prof. Todd Lubart, LATI is also one of the largest and most important academic centers focused on the study of creativity.  As Director of the Creative Profiler Project at LATI, Branden is seeking high performing groups in the full range of creative domains and business sectors in order to profile the processes of optimal creativity and innovation in different creative domains and fields of work.  He is also responsible for research, development and online implementation finalizing the "Creative Profiler 2.0," a re-organized and expanded version of the premier, multi-dimensional (and multi-lingual) psychometric instrument in the field.   (See the Creative Profiler 1.0 at CreativeProfiler.com, and more information on research and industrial collaborations coming soon on CreativityProfiling.org.)  Branden lectures and organizes the course on Leadership and teaches and supervises research on leadership, entrepreneurship, emotional intelligence, decision-making, cognitive biases, research methods, and creativity, in the Sorbonne's flagship international masters program on Economics and Psychology.
Branden's speaking, consulting, and research interests also include other aspects of individual differences (e.g. personality, intelligence, culture, gender, psychometric tests, and test development), the psychology of religion (especially fundamentalism, identity and conflict, religious experience, and meaning-making), behavioral economics and other aspects of social, political and organizational psychology such as visionary personalities, behavioral change, well-being and "gross national happiness."
Interest in the interaction between psychology and technology that will shape our collective future has recently led Branden to more entrepreneurial research, supervising students from engineering and IT schools like EPITA, ECE and CNAM on web-based projects and exploring disruptive applications of virtual reality.
Branden's work internationally as a consultant and organizational advisor on the topics of his research is aided by his US citizenship, and the "cultural" and "talent" work visas that he holds in Russia and France.
In the past, he has served as a visual artist and was in charge of strategic planning, IT, and public communications as Vice President of Omni Art Design, USA. He has been the creative consultant for major artistic monuments in the US and is Associate Editor of the flagship design research publication, the Journal of Design, Business & Society.  He has also functioned as an engineering innovator for business, as a Legislative Assistant on Capitol Hill, Director of the Inter-religious Dialogue Program for 10 major colleges in the Boston area, and as Visiting Professor of Literature at Beijing University.
You can download a full bio here.